Address from the Chairman of the Board of Directors
Dear Shareholders,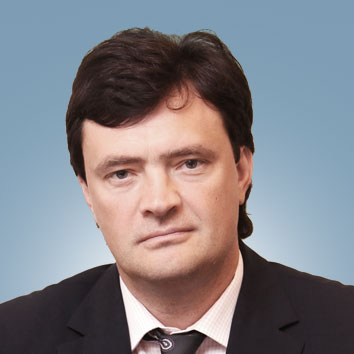 Aeroflot's results for 2017 confirm that the airline is operating at a completely new level, and that it is elevating the entire Russian air travel industry to new heights.
Within a short period of time, two key results have been achieved. In 2016 Aeroflot completed the reorganisation of its regional subsidiaries to establish the Group's multi-brand platform. And in 2017 the Group joined the ranks of the top 20 airline groups globally by passengers carried, marking the return of Aeroflot to the top tier of international airlines.
The senior management team, led by CEO Vitaly Saveliev, deserves recognition. Thanks to their hard work Aeroflot Group is today one of the Russian Federation's most valuable assets, as well as an important contributor to the socio-economic development of the country.
It is important to recognise the role of Aeroflot and its subsidiary airlines in making air travel more accessible to the Russian population as a whole, and particularly in providing transport connectivity to the country's far-flung regions. Low-cost carrier Pobeda plays a key role in this regard. Alongside Aeroflot, Pobeda is delivering excellent efficiency and low fares starting from Rub 499. Pobeda has become a key growth driver for the Group.
Our flat-rate fares on routes between Moscow and the Russian Far East, Kaliningrad and Simferopol are of strategic importance for Russia. In the reporting year alone Aeroflot carried 1.5 million passengers with flat-rate tickets and since the programme began in 2015 that number exceeds 4.3 million. Aeroflot extended this programme into 2018 and expanded it to include flights to the Far East operated by subsidiary airline Rossiya. And within the Far East Federal District, Aeroflot subsidiary Aurora plays an irreplaceable role.
Aeroflot Group has demonstrated it can grow dynamically even in a challenging geopolitical environment. On the back of the recovery of the Russian air travel market, Aeroflot Group impressive traffic growth that outpaces the results of international competitors. In 2017 Group passengers carried rose by 15.4%, with strong growth from both the domestic and international traffic segments. Further infrastructure improvements at Sheremetyevo airport are opening the door to additional traffic growth as well as continued strengthening of Aeroflot's customer service.
One of the important events at Aeroflot in 2017 was the sale of quasi-treasury shares on Moscow Exchange. 53.7 million shares were sold, representing 4.84% of PJSC Aeroflot's outstanding share capital. This transaction was undertaken to raise funds for general corporate purposes, increase the size of the free float and improve liquidity in the secondary market for our shares. Further improvement in corporate governance was also one of the rationales of the transaction.
In 2017 PJSC Aeroflot adopted a Corporate Governance Code that aims to strengthen the Company's relationship with shareholders and the broader investment community.
The Group's net profit result for the year allowed the Board of Directors to recommend that the AGM approve a high level of dividend payments of RUB 12.8 per share by allocating a total of RUB 14.2 billion (50% of Aeroflot's net profit under Russian Accounting Standards) to be paid out to shareholders as dividends.
Nearly 100% of Aeroflot's tendered procurement is now carried out via our electronic platform. Moreover, Aeroflot is rapidly expanding access for small- and medium-sized enterprises (SMEs) to its procurement process, with procurement from SMEs in 2017 increasing by 84% year-on-year. The Small and Medium Enterprise Corporation has recognised the Company's achievements in this area with two commendations.
Aeroflot is an iconic and historic brand, yet it possesses a completely new connotation. Its leadership in the Russian market is established not just by record metrics, but also by its adoption of cutting edge business processes and the most modern IT solutions.
Ongoing strategic planning allows Aeroflot and its subsidiaries to adapt to changing market conditions in real time. Adjustments have been made to Aeroflot Group's Long-Term Development Programme for the period 2018-2022. The Group continues to adopt new technologies and methodologies in line with international best practice. A programme of initiatives to further strengthen the product and service offering will position Aeroflot to continue to climb the ranks of the world's leading airline brands. That said, the Group's 2025 strategic goals remain unchanged, including entering the top 5 European and top 20 global airline groups by both passenger traffic and revenue. The Group's 2017 results further confirm that these goals are likely to be achieved ahead of the 2025 target.
Aeroflot charts its development path and launches new initiatives in cooperation with the Russian state. The most effectual way to ensure plans are coordinated are regular meetings between Aeroflot's CEO and the President of the Russian Federation.
President Putin has supported Aeroflot's initiatives to develop the airline industry, including changes to the regulatory environment. For instance, the law allowing fares not inclusive of checked luggage opened new horizons in the low-cost carrier segment. Tough new laws in relation to destructive passengers were recently introduced, including the creation of a no-fly black list. These laws improve flight safety, the punctuality of flights and ultimately efficient overall operation.
Going forward Aeroflot plans to deliver on tasks of national importance: improving mobility of the population, supporting domestic aircraft manufacturing and honourably serving our nation as the flag carrier that flies to countries around the world.
It was for these reasons that Aeroflot was established 95 years ago. Today's mission is to achieve our plans in modern conditions and by modern means, supported by leading international experience and our iconic heritage.
Mikhail Poluboyarinov
Chairman of the Board of Directors
PJSC Aeroflot